Furlough to be reduced from 80% to 70% in July
From 1st July the level of grant will be reduced and as an employer, you will be asked to contribute towards the cost of the wages. To be eligible for the grant you must continue to pay furloughed employees 80% of their wages. 
Moving forward from July to September, the government grant is slowly being reduced, and with no current sign of the Chancellor looking to extended the furlough scheme, businesses need to start planning for the changes and reduced support. 
The table taken from the government website shows what you of the upcoming changes.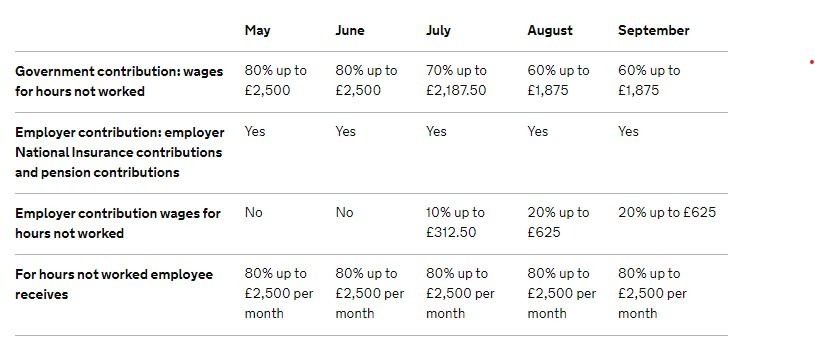 In addition to the reduced financial support, businesses really need to start preparing for the next few months and assessing the impact furlough has had and will continue to. Such as employees showing signs of reluctance to return to work, exploring other opportunities. Making more permanent arrangements for hybrid working, dealing with HR repercussions of the mental impact of working back in the office to name a few. 
One big one which has already impacted many is fraudulent furlough claims. The government is hitting hard on those businesses that have taken advantage of the scheme. But some companies have simply been subject to poor advice and mistakes when submitting their furlough claims. 
We may be coming out of Covid but I foresee a whole new set of problems potentially coming over the horizon for those companies who don't start preparing for the aftermath. If you need any help with the above or feel any doubt if whether your furlough is correct, get in touch and we can check this for you.